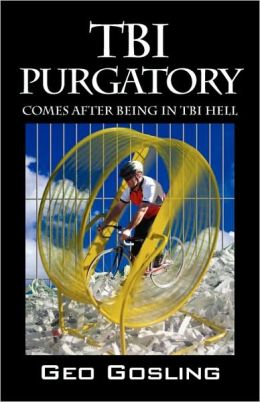 TBI Purgatory: Comes After Being in TBI Hell by Geo Gosling
This is the follow-up book to TBI Hell, which was published in 2006. The author, Geo Gosling talks about life 14 years after sustaining a Traumatic Brain Injury. Few, if any, books regarding brain injuries give a perspective of what life may be like 14 years after suffering a brain injury, this one does. It is a male's perspective who received a TBI at age 25 and is now 39 years old.
It is also rather humorous in spots, as humor is, in Geo's opinion, the best way to deal with what life is like after suffering a TBI.