More TBI movies, documentaries & videos, in no particular order: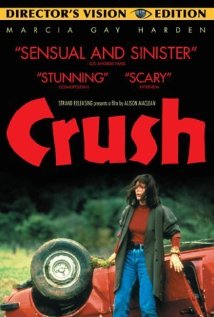 On the way to interview a novelist, Lane and Christina are involved in a car crash which leaves literary critic Christina brain-damaged. Lane undertakes the assignment and becomes attracted to the novelist's 15 year old daughter, leading to stormy emotions.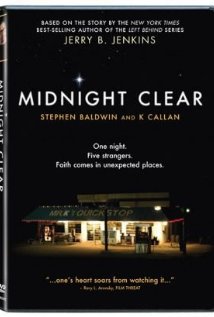 On Christmas Eve, Lefty is a homeless and unemployed alcoholic loser that will lose the right to see his son. In despair, he trades a gun and is ready to heist a convenience store and commit suicide. Eva is a lonely old lady estranged from her family that is ready to commit suicide. Kirk is the owner of a convenience store and gas station that feels stranded in his work. Mary is a mother that is raising her young son alone after the accident of her husband that has brain damage. Mitch is a youngster that belongs to a Christian group of youths that does not understand the reason why they should visit lonely old people of his community in the Christmas Eve. The lonely and depressed persons have their lives affected for good by minor acts of kindness and sympathy and Mitch realizes how important his assignment has made the difference.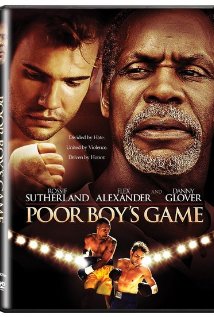 Donnie Rose went to prison for beating a young man so brutally it left him handicapped for life. Nine years later, Donnie is out. He's a different man with only one place to go: back home to the same violent and racist neighborhood that created him. At the other end of town, the black community still wants revenge. The instrument of justice will be Ossie Paris, a devastatingly talented boxer who challenges Donnie to a match; a match Donnie's family and peers won't let him refuse. George Carvery has waited nine years to avenge his son's fate at the hands of Donnie. When finally they meet face to face, however, both realize they share a similar desire to overcome the past. As the barely contained racism boils to the surface, George and Donnie form a seemingly unlikely alliance. Their partnership makes them outcasts from both tribes, who will only be satisfied by blood in the ring. The two men get to know each other in the eye of a storm, knowing full well that their futures will be decided with the bell of the first round.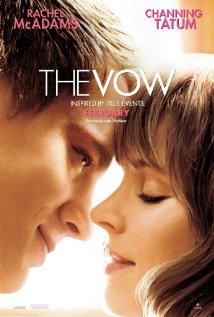 Leo and Paige are a couple who just got married. After an accident, Paige is left unconscious, and when she awakes she doesn't remember Leo. Her parents, whom she hasn't since she and Leo got together, come and visit her. She can't believe that she hasn't seen them for such a long time. Leo wants to bring her home with him but her parents want her to go with them. She goes with Leo but when she doesn't recognize anything, she goes to her parents. And she wonders why did she cut off contact with her family. She also runs into her ex and wonders why they broke up. Leo tries to win her back by courting her again.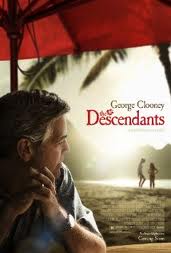 Matt King's family has lived in Hawaii for generations. His extended family – namely he and his many cousins – own 25,000 acres of undeveloped land on Kauai held in trust, which ends in seven years. The easiest thing for the family to do is sell the land before the seven years is up, which is all the talk in the state, as, to whom they sell the property could very well change the face of Kauai. Despite the vast wealth that comes with the land, Matt has decided to live solely on what he earns as a Honolulu lawyer. However, Matt has not had a perfect life living in Hawaiian paradise as many believe. He and his wife Elizabeth were having problems in their marriage. She recently got into a boating accident which has placed her in a coma. Their seventeen year old daughter Alex is in boarding school on the big island since they couldn't handle her rebellion, which was made all the worse by an argument of an unknown nature between mother and daughter during Alex's last visit home. And their ten year old daughter Scottie is starting to act out, which Matt doesn't know if he can handle, potentially raising her on his own. Matt decides to bring Alex home upon news that Elizabeth is brain dead, and that she will be pulled off life support. But revelations about Elizabeth and Alex's argument, which is tied indirectly to the issue of the land sale, leads to some decisions on Matt's part about what is best for him in both mourning Elizabeth's death and what is the best thing to do about the land, the two decisions which may be incompatible.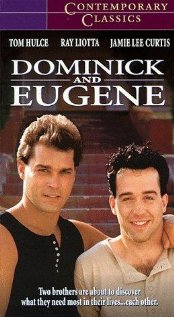 Dominick and Eugene are twins, but Dominick is a little bit slow due do an accident in his youth. They live together, with Dominick working as garbage man to put Eugene through medical school. Their relationship becomes strained when Eugene must decide between his devotion to his brother, or his need to go away to complete his training. Things are also not helped by Dominick's co-worker, or Eugene's budding romance.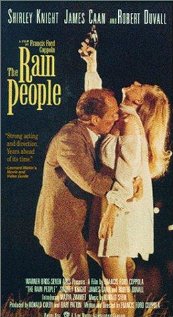 Having discovered that she is pregnant, Natalie Ravenna (Shirley Knight), a Long Island housewife panics and leaves home to see if she might just possibly have made something different out of herself; if she can manage to unshackle her grocery list worth of responsibilities that add up to a life with a husband she loves. In a motel room where Natalie stops to rest during the day, she sits motionless on the bed, and experiences the exuberance of complete freedom and the queasy feelings of new beginnings. Natalie continues on with her journey and picks up a young hitch-hiker -Killer (James Caan), an attractive brain-damaged football player. It is through Killer that poses a more disturbing question to Natalie than that of domestic responsibility. How deeply are we wedded to chance meetings and are we responsible for the crimes that we witness?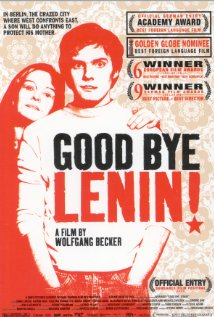 East Germany, the year 1989: A young man protests against the regime. His mother watches the police arresting him and suffers a heart attack and falls into a coma. Some months later, the GDR does not exist anymore and the mother awakes. Since she has to avoid every excitement, the son tries to set up the GDR again for her in their flat. But the world has changed a lot.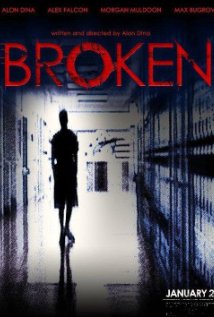 When Adam is 8, he gets hit by a car, suffers brain trauma, one arm and leg will always be weaker than the other and he has a pronounced limp. During this time his parents get divorced and he grows up with his mother, Karen. Now Adam is 17, a senior and attending a new school. Jackie, a pretty girl, is nice to him and some of the popular kids, Ethan, follow her lead and treat Adam pretty well. Their old friend James, however, stirs up trouble. James continually picks on Adam, and the two keep getting into trouble at school for fighting. One day a speech competition is announced. Adam wins it, does his speech but gets into another fight with James and the two get expelled. Adam plummets in depression but writes a book and gets it published. Years later his book is this story.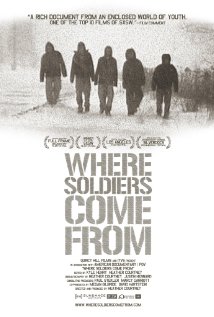 This film provides a very personal look at the lives of three soldiers from Michigan's Upper Peninsula before during and after their deployment to Afghanistan. That one of the soldiers, Dom, is a talented young artist is particularly fascinating and provocative. This film shows the human side of war that often gets lost among the flags and parades. This is a picture about the young men who go to war not the politics that sent them halfway around the war. It is a coming-of-age story about what war does to a man's body and soul. They return for war forever changed by what they have experienced.
The filmmaker, Heather Courtney, does a wonderful job of allowing the soldiers to tell their stories, present their view of the war they are fighting and tell the audience about their little corner of America that most of us have never visited. Since they are assigned to explosive ordinance disposal team which is searching out Improvised Explosive Devices (IEDs), this is in many ways a true to life version of the Hurt Locker. The film is compelling and powerful.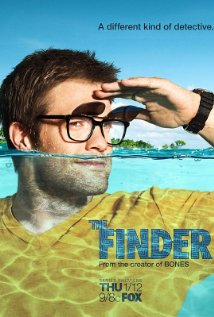 Walter Sherman is an Iraq war veteran who has suffered brain damage in an IED explosion. The brain damage trigges in Walter the ability to "find" things, he sees connections between seemingly unrelated events, objects or people that other investigators would miss. Walter is assisted by his "legal advisor" and bar owner Leo Knox, US Deputy Marshal Isabel Zambada, and teen parolee and thief Willa Monday, who is serving her probation with the team. The brain damage that gives Walter his "finder" talent has also left him with a case of paranoia and other mental idiosyncrasies. Walter refuses treatment because he does not want to lose his talent. The last time Walter failed to find someone, it was the IED explosive expert that was responsible for blowing up Walter's Humvee and killing 5 members of his unit.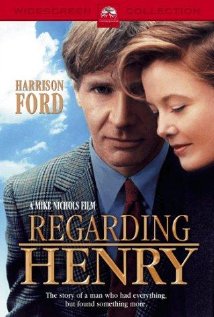 Henry Turner is a despicable and ruthless trial lawyer whose life is turned upside down when he is shot in the head during a robbery. He survives the injury with significant brain damage and must re-learn how to speak, walk, and function normally. He has also lost most of the memory of his personal life, and must adjust to life with the family that he does not remember. To the surprise of his wife and daughter, Henry becomes a loving and affectionate man.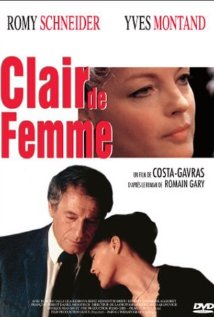 Reciprocal consolation. The background of two middle-aged people (Michel and Lydia) is gradually unfolded. Michel's wife is incurably ill. They had agreed that she would take her life on this day. All telephone cables were cut and Michel should leave France for months. But he goes forth and back between the airport and his home street. Once when opening the door of a taxi he destroys Lydia's shopping carrier. They sit down in a café while he writes her a check. During this night they will part and meet again several times. Half a year ago Lydia's husband had a car accident. Their daughter died and the husband got brain injury. His talk is incomprehensible. Tonight is his birthday. Lydia eventually takes Michel to the great feast that is almost over. In the morning they go to Michel's apartment, where police and relatives are already present. Michel and Lydia had agreed to meet at Lydia's apartment on the next morning. When he comes there, a foreign woman invites him in. Lydia soon calls on telephone. Lydia cannot put up with him in his present state. During the entire night she saw him sitting and praying at his wife's bed. But she offers him to live in her apartment for a month, and she will go away. When she returns they may see what will happen.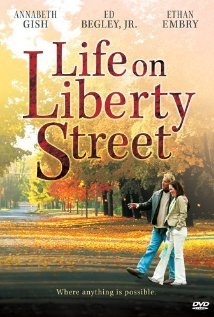 A nurse, trying to salvage her life after her husband and job are gone, winds up working in a halfway house full of mildly brain-damaged patients and receives help from those she helps.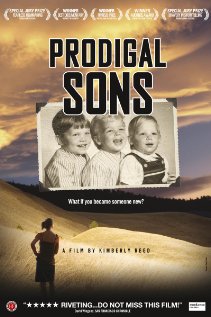 In this documentary, Kimberley Reed returns home after a 20 year absence to attend her high school reunion. She's nervous at the prospect seeing her old high school friends as she was a man then and underwent sex reassignment surgery since. Her family is generally supportive and she's particularly hoping to reconcile with her adoptive brother Marc who has suffered from a personality disorder since a serious car accident some years before and with whom she has had no contact for 10 years. Marc has always wondered about his biological parents and in what proves to be a process of discovery for both of the, Marc learns that his grandparents were Orson Welles and Rita Hayworth. None of it leads to a reconciliation however.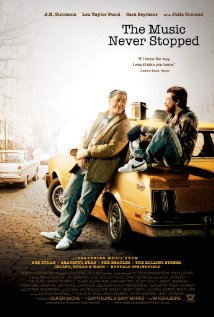 Tale of a father who struggles to bond with his estranged son Gabriel, after Gabriel suffers from a brain tumor that prevents him from forming new memories. With Gabriel unable to shed the beliefs and interests that caused their physical and emotional distance, Henry must learn to embrace his son's choices and try to connect with him through music.
A young music student has a seizure forcing her to undergo brain surgery. She comes out of the surgery unable to count or read and has difficulty adapting to life.
The documentary Gantenbein is about a guy called Gijs, who has a had a brain operation which went terribly wrong… so wrong that he had to learn his own life through photographs. His wife showed him pictures: 'it is me over there, so that must have been parts of my life.' Gijs cannot read a book anymore and moves through life like Gantenbein. ( he was a German teacher once and loved the book Gantenbein of Max Frisch, in this book a guy pretends tt be blind- but he isn't really). Gijs has two kids and a wife – he didn't recognize them after the operation. The weird thing was: he was operated on his left side of his brain and after the operation he was paralized on the left side of his body – then his wife realised that something MUST have went terribly wrong during this relatively simply brain-operation. She is sueing the Dutch hospital for around ten years now.. but nobody will admit something went wrong. All the neurologists (only a few in Holland) support each other. It is a well made and interesting documentary that was on dutch television.
Ten years ago, Montrealer Paul Nadler at 30 was a creative maverick – snowboarding, rock-climbing and scuba diving, taking part in all-night play-writing sessions, attracting women, and winning awards as a hip television director. Then he was found alone on a road in Egypt, without clothes and I.D., comatose in the hot sun after a car accident. He had been left for dead. The doctors said he would never recover from TBI – Traumatic Brain Injury. Braindamadj'd…Take II traces the excruciating process of recovery, both physical and psychological. It features Nadler's often sardonic comments on his progress, and the observations of key people involved in his recovery. Among them are his doggedly supportive mother, Vera Nadler-Hébert, his ironic but firm-willed father Arie; his sister, cousins, friends, colleagues and medical professionals – neurologists and therapists, one of whom asserts that working with Paul has changed the way she treats patients…
Feisty elderly lady laments the effects of her declining memory.
This is a great brain injury basics video, a great resource for families of brain injury survivors and brain injury case managers alike. (copyright: The University of Iowa)
Meet Neil, Adam and Donnie, three young men who are battling with life-altering injuries from motor vehicle accidents. (You may not be able to see this video from Canada, but look for it on youtube)
Rome and Julie end up in the same psychiatric ward a month after their relationship's sudden end, though Rome's case of amnesia means that she doesn't remember the relationship at all.
Alan and Tricia Hamilton are very happy. He's the head of a building firm and on top of his game. She's a part-time beautician and mother to their two sons. One day their perfect, if unremarkable, life is torn apart when a last-minute decision to pop out for a quick drink with a colleague sees Alan step out in front of a passing car. The resulting accident leaves him in a deep coma but with remarkably few physical injuries. Desperately worried about him, Tricia is delighted when he comes round – only to discover that the man she loved has disappeared. His behaviour's changed, he's lost all of his inhibitions and he veers from angry and frustrated to vulnerable and childlike. Simple tasks like making toast and getting dressed are beyond him, he's unable to hold down the job he loves and he plays and laughs with his sons as if he's a child. Alan's behaviour puts his relationship with Tricia under intolerable pressure…
Clayton lost his wallet, and he hasn't paid the water bill. Which wouldn't be so bad, except he also lost his job sweeping up at the theater. Small, East Texas towns like Reklaw don't have too many jobs for guys with a brain injury, slight paralysis and an occasional lack of good judgment. FORWARD/BACKWARD tells the story of Clayton Miles, brain injury survivor and East Texas charmer. Due to a "vehicular collision at the age of 16," Clayton doesn't walk, talk or think like most people. The untimely death of his uncle means Clayton must come home early from brain injury camp and return to his father, Willie, a truck driver who has essentially given up on his own life. When Clayton's best friend, Josh, gets back from the Marines, Clayton couldn't be happier. He's sure the good old days of drinking, chasing girls and philosophizing have returned. But Josh isn't the same guy who left four years ago. He's no longer satisfied with just living in Reklaw, working for minimum wage and spending his money on beer and cigarettes. Josh dreams of Hawaii, of Willie Nelson concerts, of a life beyond this small East Texas town. And ultimately, despite the responsibility he feels for Clayton, his ticket out of Reklaw becomes painfully clear. For Clayton, it seems that an endless series of accidents, funerals, jobs, screw-ups, well-meaning family members, friends and girlfriends are what make up his life. But also humor and poetry and passion. And if that's not enough, Clayton can always have just one more chance, can't he? FORWARD/BACKWARD is Clayton's story, but it is just as much a story about how the people who encounter Clayton understand him – or don't. As his friends and family grow and change, Clayton remains relatively unchanged. How much of Clayton is his brain injury, and how much is him? Can you even separate the two? Set against the backdrop of a small-town America soon to be rocked by the events of September 11th, the boundary between you and the underworld is only a matter of pumping a little oil, taking a drive down those winding, East Texas roads or signing away your life just for a chance to get out.
Northern Lights is a story of love between two brothers who in different ways stands unsure in the world. A story about their relationship that for reasons neither remembers any longer has turned smiles into silence. The two brothers are going on a voyage together in search of the intimacy that they no longer possess; but it's not going to be an easy journey. Samuel, the older brother, has a serious brain damage, while the younger brother Simon's doubts are harder to diagnose. Simon and Samuel set off to find the Northern Lights. But how do you find the Northern Light, and how do you find the light within yourself?
Documentary from England
The story of a man who suffered a head injury in a skiing accident that left him with no sexual inhibitions. The programme explores how the human brain is, under normal circumstances, able to repress and control animal instinct, as well as examining the case of a former teacher on trial for abusing his stepdaughter. Neurologists claim his crime was the result of a brain tumour crushing his frontal lobe.
After a head injury, Doug goes to stay with his gay older brother, Isaac and his lover Josh. When the addled Doug mistakes Isaac for his Dad, it's only natural for transvestite Josh to become Mom.
Graham Young has a condition called "blindsight" that allows him to "see" things others can't see. Derek Steen and James Peacock are amputees with "phantom limb syndrome", which causes each of them to feel pain in a missing arm. John Sharon is an epileptic whose seizures give him overwhelming spiritual feelings, and sometimes even delude him into believing he is God. David Silvera suffers from a rare condition called the capgras delusion, which causes him to believe that his parents are impostors, his home is an exact duplicate of the real thing and even that he is a copy of his real self. Dr. V.S. Ramachandran, a neuroscientist, has investigated these cases and explains to the viewer what neuroscience can tell us about them and what these rare brain conditions can tell us about the normal brain.
A video first-person road movie about disability, civil rights, and the search for intelligent life after brain damage.