---
---
---
Our main funding comes from:
Major funding also received from:
Dave Irwin Foundation for Brain Injury
Other sponsors:
Slater Vecchio Barristers and Solicitors

Specialists in brain injury law. Proven trial experience in traumatic brain injury and spinal cord cases.

Murphy Battista

Personal injury lawyers assisting clients who need legal representation for motor vehicle accidents claims (ICBC claims), medical malpractice claims, or coverage disputes with private insurers.

Brain & Injury Law (Webster & Associates)

Personal Injury lawyers; the leading brain and head injury law firm in Western Canada.

Harper Grey LLP

A law firm in Vancouver, British Columbia: "We help clients navigate complex legal issues, guiding them through the legal system towards resolution of disputes and prevention of future problems."
Our thanks for help to these supporters:
In memory of Mike Marshall
In August 2007, Mike was out swimming with friends in Nanaimo when he drowned. He was a good guy who really struggled to create this animation for us. Thanks Mike. We will miss you.
Inner Beat Music Therapy
A musical exploration of self using the Bonny Method of Guided Imagery and Music to unlock your creativity and realize your potential.
Malaspina University (now VIU)


Students from Malaspina Digital Media Technologies Program: Duane Parakin, Mike Marshall, James Wilcox and Nicole Narbonne worked together to create the original website. This newer site uses some of their work.
Skeena Street Studio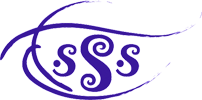 Nicole Narbonne , through Skeena Street Studio, was crucial in developing this new website. She was team leader of the Malaspina student team who created the unitedwayofpowellriver.ca and original braininjurysociety.ca websites as their term project in 2006. Some of their creations are used on this new website.